Show off your Bamboa Customized gear with your own web store!
What We Offer And Example Store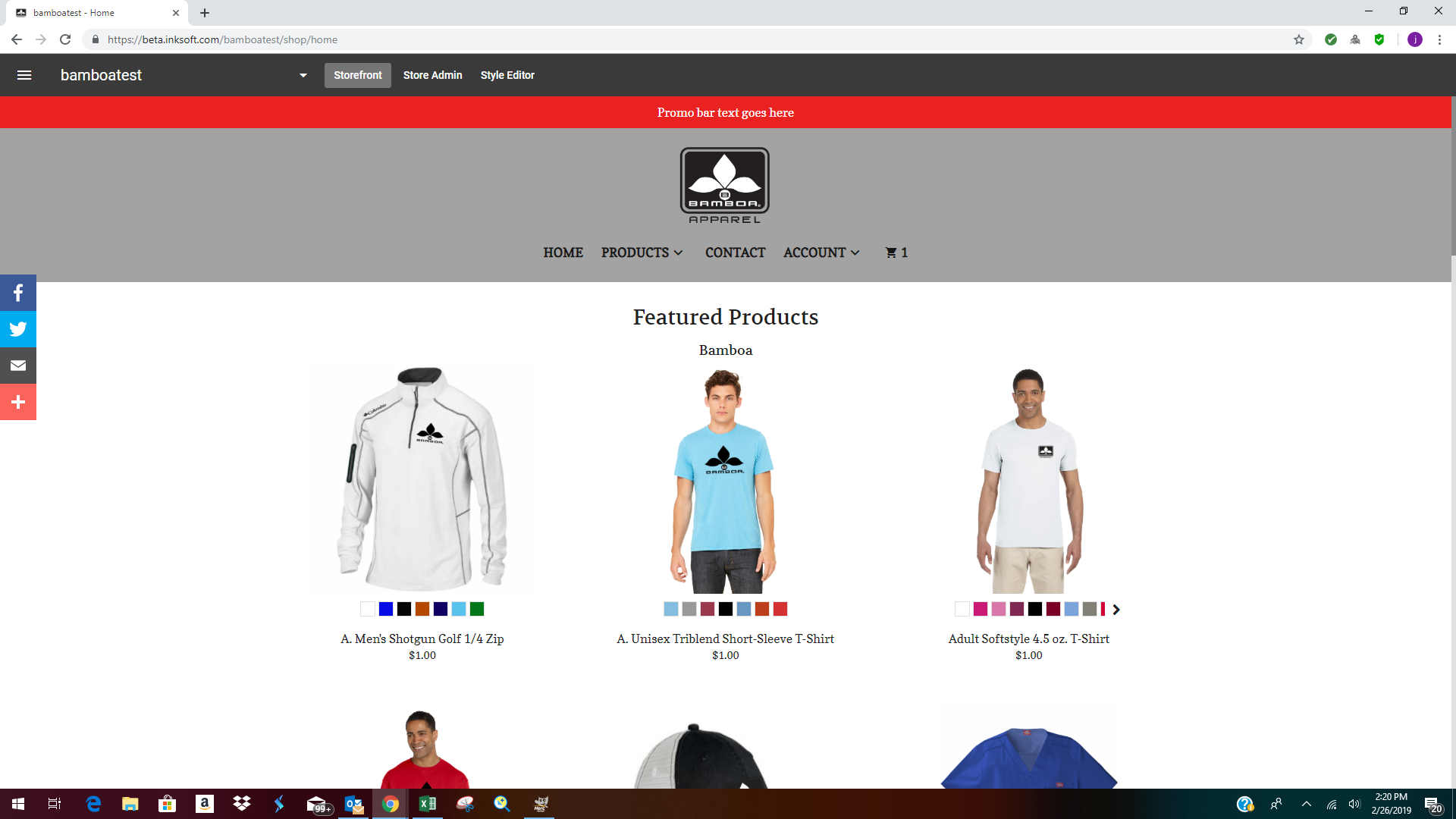 Team and Corporate gear made easy!
No longer will you have to hassle with taking down every single order manually, let us do the hard work for you by creating and managing a personal web store with all of your personalized products for you!
Are you ready to get started?
Email us today about getting a store settup!